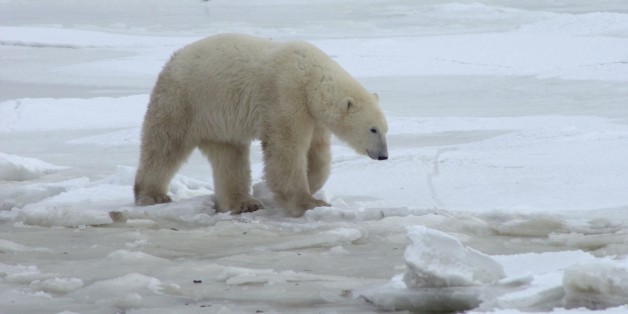 We made a video discussing some of the main points in our "Ice Melt" paper, which is about to be published in Atmos. Phys. Chem.:
The main point that I want to make concerns the threat of irreparable harm, which I feel we have not communicated well enough to people who most need to know, the public and policymakers. I'm not sure how we can do that better, but I comment on it at the end of this transcript.
From the video:
Hi, I'm Jim Hansen, Director of the Climate Science, Awareness and Solutions program at Columbia University Earth Institute. I want to discuss some implications of the paper Ice Melt, Sea Level Rise and Superstorms that is being published in Atmospheric Chemistry and Physics, a paper on which I have 18 exceptional American and international co-authors.
We have uncovered information and a partial understanding of feedbacks in the climate system, specifically interactions between the ocean and the ice sheets. These feedbacks raise questions about how soon we will pass points of no return, in which we lock in consequences that cannot be reversed on any time scale that people care about.
Consequences include sea level rise of several meters, which we estimate would occur this century or at latest next century, if fossil fuel emissions continue at a high level. That would mean loss of all coastal cities, most of the world's large cities and all their history.
A more immediate threat is the likelihood of shutting down the oceans overturning circulations in the North Atlantic and Southern oceans. That's where superstorms come in. Let me explain.
We use global climate modeling, paleoclimate data — that's Earth's ancient climate history — and modern observations of the ocean and ice sheets to study effects of ice melt on Greenland and the Antarctic ice shelves (tongues of ice extending from Antarctica into the Southern Ocean).
Greenland and Antarctica are beginning to melt because of global warming. So far it is just a tiny, tiny fraction of the ice sheets that has melted. However, 爱上海同城对对碰手机版