Wedding photographers and married couple Adam and Shawn-Marie Ravazzano had wanted to shoot underwater engagement photos since moving to Maui last year.
In March, the Ravazzanos, of Love and Water Photography, found the perfect subjects in their friends and real-life engaged couple Leiha'aheo Kamahele-Beeck and Maika Dias of Oahu.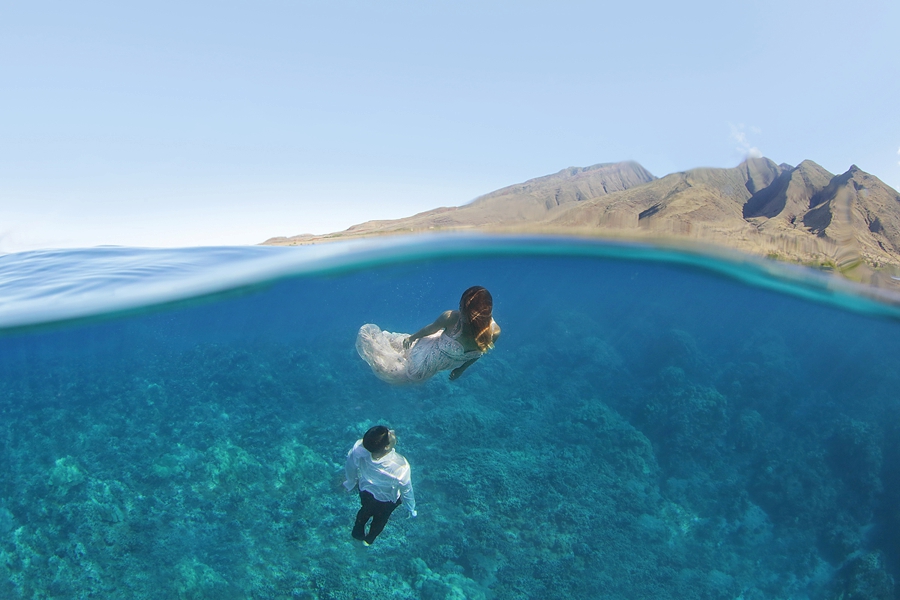 Credit: Love and Water Photography
Both the bride- and groom-to-be are experienced divers, so they were perfect for the shoot (and that's why they look so natural and graceful under the water).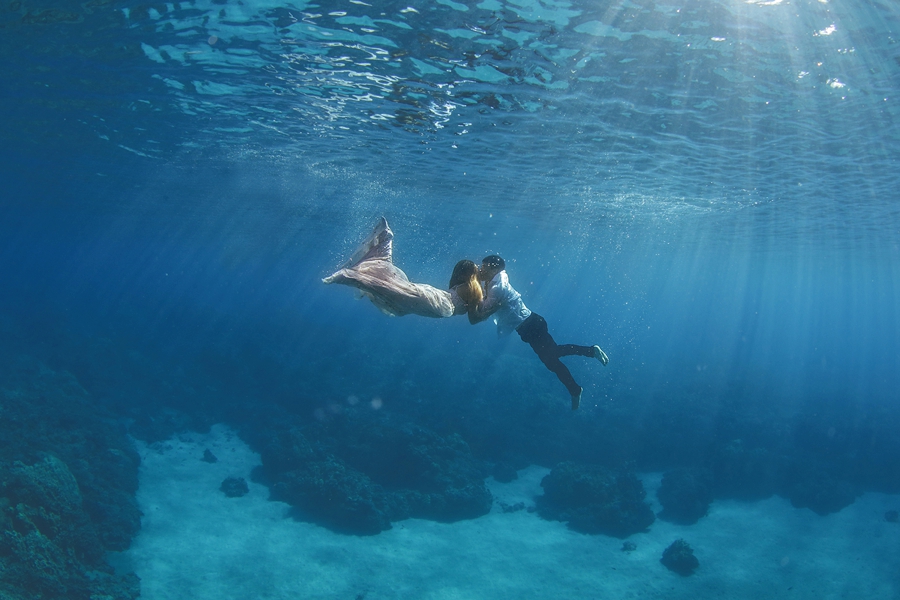 Credit: Love and Water Photography
Interestingly enough, Kamahele-Beeck and Dias met underwater in the spring of 2013 while they were snorkeling in Oahu.
"I felt something press into and bounce off my butt," Kamahele-Beeck told The Huffington Post of that first meeting. "When I turned and surfaced, a very apolog南京一夜情